The majority of our customers know us for our distilled water. Customers are looking for a high quality water that has been manufactured to a very high level of purity. We also offer demineralised water to customers who require less conductivity in the water.

The process of demineralisation places a normal water through a unique process which removes dissolved minerals, salts and ions. Demineralised water is of an extremely high quality.

Demineralised water is manufactured using a very careful process than removes both minerals and ions. During the process the water is run through multiple resin beds which extract mineral ions and impurities. Resin beds can vary in quality and this will increase the purity of the manufactured water. This  delivers a exceptionally clean end product which is often used in laboratories and medical facilities.
Our demineralised water is sourced from the largest production facility in the UK. We deliver by courier across the UK in food-grade containers that range from ten litres all the way through to a 1000 litre IBCs and water tankers.
Demineralised water is often known by the terms Demin Water, DI Water and DIW.
Demineralised Water is available from us in the following container sizes

10 litre plastic container
20 litre plastic container
1,000 litre IBC Containers
20,000 litre  water tankers
Click here to submit your review.
---
---
fill boiler with 280 m3 of demineralised water, circulate for 3 weeks then remove after boiler test. The site is in Runcorn, we can empty and i just need a price for supply please

---
The Distilled Water Company
0845 500 5440
Unit B, 2 Endeavour Way

London

LO

,

SW19 8UH

United Kingdom
1
1
fill boiler with 280 m3 of demineralised water, circulate for 3 weeks then remove after boiler test. The site is in Runcorn, we can empty and i just need a price for supply please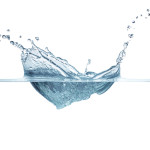 At the Distilled Water Company, we pride ourselves in providing our customers with the highest quality purified water. We are one of the leading demineralised and distilled water suppliers on the UK market and have been operating for over a decade. To assure our customers the highest quality distilled water, we send off our distilled [...]