The Distilled Water Company sell different forms of purified waters dependent on customer needs and one of these is deionised water.
Our range of deionised water is shown on our main website – www.thedistilledwatercompany.com – and if customers require more detailed information on the deionised product that we sell we ask that they call us directly on the number at the top of this page.
The Distilled Water Company are dedicated water specialists and are part of the Drinking Waters group of companies. We are dedicated to supplying exceptional products and customer service.
_____________________________________
For more information on uses of Deionised Water see our articles below.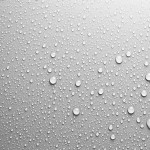 Deionised water is produced through chemical purification which removes salts, metals, trace elements and other micro-particles. In simple terms, deionised water is free from all charged atoms and molecules (ions) after is goes through specialised ion exchange equipment. Deionised water has a much higher degree of purity then that of distilled water and can be [...]