The Distilled Water Company sells a wide range of purified water (demineralised) to customers across the UK. You can use it for a number of applications, including scientific, industrial and domestic uses. You can select your desired quantity with ease, and we're well equipped to cater to custom orders.
Our large distribution network means that you'll get your order of purified water in timeous fashion, ensuring that your operations run uninterrupted. Whether you need it for a biological experiment; to work on car batteries and certain engine components; manufacture pharmaceuticals or clean laboratory equipment, we've got you covered.
Our water is purified through the highest quality mechanical filtration process. This ensure that is of a high level of purity to ensure that unwanted particles are fully removed, and the water is ready for use as soon as it arrives. We're constantly on our toes, testing our water to ensure it is of the highest quality available. Our commitment to providing an unrivalled service, has made us one of the top UK suppliers of purified water products such as demineralised water.
Some of the uses of purified water include:
Laboratory uses
Many laboratory applications demand the use purified water for specific applications. Examples include:
Water used in molecular biology experiments must be free of any impurities.
Purified water is widely used in the manufacturing of pharmaceutical products to ensure there is no contamination.
Water used to analyse trace elements must be free of impurities such as minerals to ensure accurate result.
The cleaning of laboratory instruments to reduce the chance of contamination.
Non-laboratory uses
Common uses for purified water include:
Top up lead acid batteries in fork lifts, cars and trucks. Any minerals an ions present in the water will dramatically reduce the lifespan of the battery so purified water is highly recommend.
Purified water is also used in car cooling system, as over time tap water can become corrosive.
Cleaning windows and cars can benefit from the use of purified water as this can reduce the spots and streaks left by tap water.
Purified water can be used for any household appliances that work with steam, including steam irons. This can reduces the build-up of scale and increases the appliance's life.
Purified water is commonly used in aquariums. This helps reduce formation of algae and removes potential harmful impurities.
Purified water can also be used in humidors, decreasing the risk of bacteria and contaminants affecting the cigars.
If you're looking to buy purified water from a trustable distributor who will continuously supply you with the highest quality available, look to The Distilled Water Company for all your needs. Browse our range of products and purchase with ease online.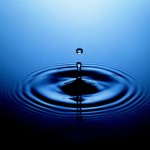 Looking for large quantities of distilled water? At The Distilled Water Company, we sell distilled water in bulk to customers across the UK. The more you buy, the more you save! Our distilled water is suitable for mechanical and automotive purposes. It is important to note that we do not recommend that you use distilled [...]