The Distilled Water Company is part of a group of water companies – www.drinkingwaters.co.uk –  that was formed in 2003 to focus on providing a highly professional quality of water products to customers across the UK. We are members of the key water associations such as the EDWCA (European Drinking Water Cooler Association) and the BWCA (British Water Cooler Association.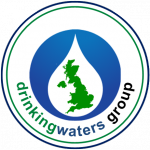 We are a part of a family-run business with around thirty full time employees who provide our customers with an excellent quality of service and sell products that are carefully audited, manufactured and distributed to businesses and homes across the UK.
We sell three main types of water and a wide variety of water dispensers that these waters are often used in.  We have our waters tested on a regular basis by an independent testing house and the documentation is available on request.
Spring Water
Normally provided to our water cooler customers. Information on our spring water can be found on The Water Delivery Company website.
Distilled Water
Provided to customers who require a high quality of water for industrial processes that require minimal impurities.
Demineralised Water
Supplied to customers requiring exceptionally high water quality. Demineralised water has the highest purity of any of the waters that we sell.
FOR ANY MORE DETAILED INFORMATION ABOUT OUR WATER QUALITY PLEASE CLICK ON THE BUTTONS ABOVE OR CALL 0845 006 3309.