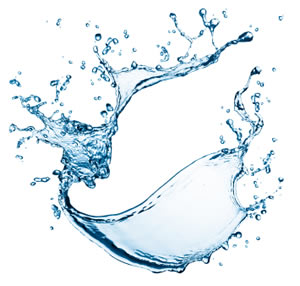 The use of deionised water in Cosmetics is commonplace and we supply to many companies who are involved in cosmetics production in the UK
When cosmetics or skincare products are made they need to be made using highly pure water to ensure that no toxins, pollutants or microbes are present in the final product.  This can be achieved with the use of De-ionised water.
Companies should not be using plain tap water as this can affect the product's stability and performance.  The use of deionised water can reduce the chances of the product being tainted by impurities found in general tap water.
Deionised water has many of its mineral ions removed by using specially manufactured ion exchange resins.  So this makes it ideal to use in the manufacturing of cosmetics.  For example mineral content of water is measured in parts per million (ppm), with tap water typically having between 250 – 400 ppm and by contrast deionised water can be as low as 0-2 ppm.
It's high purity means that deionised water in can be found in hair care, skincare, body care, baby care, sun care and makeup. Just checkout the label at the back of the next product that you pickup – even if it is not listed as an ingredient it is likely that deionised water has been used during some part of the manufacturing process.
So if you major cosmetics manufacturer or a budding homemade cosmetics maker, remember to always use De-ionised water to ensure the quality of your product.
For more information on our deionised water range please go to the demineralised water section of our main website