Not only do we the distilled water company love the substance that we sell, the purest liquid known to man, but we also love poetry and support the artistic endeavours of those around us…which is why we've had a go at writing our own verse. Never stuck for inspiration when we're surrounded by distilled water containers, we figured that the best way in which to express our passion was through the age-old medium of acrostic poetry…we hope you enjoy our efforts.
Distilled water, you're oh so useful,
I didn't even realise in how many ways.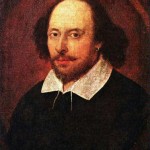 Scientists count on you,
Teachers call upon you
In the school biology lab.
Lighter than regular H2O,
Lovely and fresh-
Even though you don't taste of much-
Don't know where we'd be
Without you.
Actally, I think I better get on the phone!
Talk to those lovely peeps at the distilled water company.
Every need of mine will be met by them,
Right to my door my distilled water will come.
Please do let us know what you think of our efforts, but do be kind- we're only beginners. Of course, if you'd like to share some of your own watery creations with us, we'd love to hear from you!