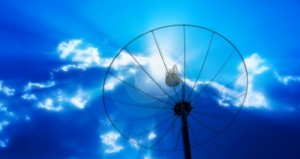 The Distilled Water Company prides itself on its reputation as a supplier of distilled water across the UK. But recently, the Company exceeded its own performance parameters and saw its distilled water venture out into space as a part of the Galileo project. Read on to find out just what our distilled water has played a part in.
Galileo is Europe's own global navigation system that aims to offers an accurate global positioning service that works under civilian control. Inter-operable with GPS and Glonass (the US and Russian navigation systems) it will aim to provide real-time positioning accuracy down to the metre range. And it will offer these services under all but the most extreme circumstances, which makes it suitable for the safety-critical services of guiding cars, running trains and even landing aircraft.
The fully deployed Galileo navigation system will consist of 30 satellites, 27 of which will be fully operational and the remaining three that will act as active spares. Each of these satellites will be positioned at 23 222km altitude above the Earth. To date, four operational satellites have been launched; which is the basic minimum for satellite navigation. Besides the satellites, two Galileo control centres have been implemented on European ground as a base for the control and observation of the satellites.
Besides the navigation purpose it fulfills, Galileo will provide a global Search and Rescue function. To achieve this, each of the satellites are equipped with a transponder that can transfer distress signals from user transmitters. These distress signals will be forwarded to regional rescue coordination centres, which will then allow them to initiate the required rescue operation in a timely manner. The user who is transmitting the distress signal will not be left in the dark, however, with the Galileo system sending a response signal informing him or her that their situation has been detected and that help is on the way. This is one characteristic that certainly sets the Galileo system apart from its predecessors that saw distress signal users left without an update as to whether or not their distress call had been heard.
If you'd like to read more about the Galileo navigational project, you can read it here:
http://www.esa.int/Our_Activities/Navigation/The_future_-_Galileo/What_is_Galileo
http://www.europeanastrotech.com/current-projects/
Just one more example of how we're taking the steps towards a better future by playing a role (however major or minor) in positive initiatives that could not only help the average person, but also save lives should the need for rescue ever arise.