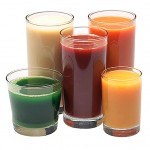 Reading about people around the world using 
distilled water
makes us excited- which shouldn't really be surprising or shocking to you, dear reader, as we do sell it after all. This week, however, we read of a distilled water fan using it for medical purposes, and we'd like to (gently) put him straight.
We recently came across a blog written by a young man by the name of Nathan Keasler, who recently decided that he would fast for a few days. For Nathan, this meant sticking to a liquid diet, mainly fruit juice, to help flush out the toxins that build up in the digestive system, and (hopefully) help him feel refreshed and revitalised once it's all over. In his blog, which explains how he found dealing with hunger difficult and challenging, he boldly states that it is recommended for one to drink
distilled water
whilst fasting, a decision that should not be taken lightly, and one that is not endorsed by the distilled water company, as ingesting it is still not advised by most medical professionals.
The benefits/negative effects of drinking distilled water on the body are still being investigated, and the suitability of doing so varies between individuals. Similarly, if you have any comments on Nathan's fast, please do get in touch or leave a comment at the bottom of our blog.